DealCoachPro Helps Betterview Assess Deal Heath and Define Strategy to Win
About Betterview
Betterview is the Property Intelligence & Risk Management Platform that leading Property & Casualty insurance companies depend on to identify and mitigate risk, improve operational and inspection efficiency, and build a more transparent customer experience throughout the policy lifecycle
Challenge
Betterview makes a significant investment during the proof-of-concept stage with prospects. Management must feel confident that committed Enterprise opportunities are winnable before making that investment. Sellers and leadership lacked an effective sales tool to help them understand deal health (based on the sellers' relationship status with the buying team) and succinctly articulate to management their strategy to win.
Approach
As a mature startup, Betterview has a sophisticated sales process and sales tech stack. Their eight-step sales process from Discovery to Book a Deal is a defined checklist in Salesforce guiding sellers through the buyer journey. Daily, the team uses Salesforce as their customer management tool, Gong as a sales coaching tool to help develop sales skills by reviewing recorded calls, DemandFarm to plot a deal's organizational chart, and multiple data sources for lead intelligence. The missing gap in their sales tech stack was that none of the tools could help sellers succinctly articulate their strategy to win an Enterprise deal. For management, it is essential that before they invest time and money in rolling out a proof-of-concept with a prospect, they must be confident it is a winnable deal. DealCoachPro helps sellers at Betterview assess Deal Health by evaluating the buying team individually using DealCoachPro's patented buyer-centric deal assessment framework.
Jeff Heine, CRO at Betterview, explains, "If there is no plan, I am uncomfortable. We tend to have verbal conversations about a deal's strengths and weaknesses. I want sellers to show me their plan – to take all the feedback and synthesize it. Within DealCoachPro, we identify and assess each buyer relationship. DealCoachPro shows the truth. It is a place for the seller to articulate what they will do to win the deal based on their position with everyone on the buying team."
In today's Enterprise sales environment, we see the rise of consensus buying decisions – on average according to CEB research, 5.4 stakeholders are involved in B2B buying decisions. Sellers need to understand the buying group and motivations of each decision-maker or influencer. Enterprise opportunities at Betterview involve consensus buying – three to five stakeholders for small deals and 15 plus for large deals. Identifying the complete buying team is essential, followed by evaluating the stance of each Decision-Maker or Decision Influencer. Heine adds, "Once it is clear who is involved in the buying decision, sellers can strategically and effectively devise and communicate their strategy to win over the buying team, including engaging the right resources at Betterview, and close the deal. In DealCoachPro, sellers can present their plans on one screen. When sales management has hundreds of deals to review, the simplicity is powerful."
After experiencing challenges with a significant Enterprise deal, Betterview used DealCoachPro as a diagnostic tool to understand deal vulnerabilities. They quickly uncovered that the seller did not identify the complete buying team and that the seller pitched a higher-priced solution to the wrong people. They reassigned the deal to a new seller, who was able to review the deal history, identify the right buying team, and adjust their strategy to win the deal.
Before using DealCoachPro, the team could visualize each buyer's influence, but their CRM and org chart tool did not help them understand each buyer's position. With DealCoachPro, sellers and management can quickly see gaps in the buying team, pinpoint sales motions to turn buyers into advocates and solidify the deal to win.
"DealCoachPro helps you build a strategy to win that aligns with buyers. No other tool in our sales tech stack, including Salesforce or Gong, makes that connection. DealCoachPro provides a diagnostic to assess how well our strategy aligns with how well we are doing with the buying team. If sellers cannot access all the people we care about, we have work to do.."
– Jeff Heine, CRO, Betterview
Impact
With DealCoachPro:
• Enterprise deals have a well-articulated strategy to win that is visible to everyone.
• Deal health diagnostic helps us understand how we stand with buyers.
• Buyer-Centric deal assessment framework helps sellers think of buyers first, not product first.
• Supports management with deal coaching and helps sellers to think strategically and communicate succinctly.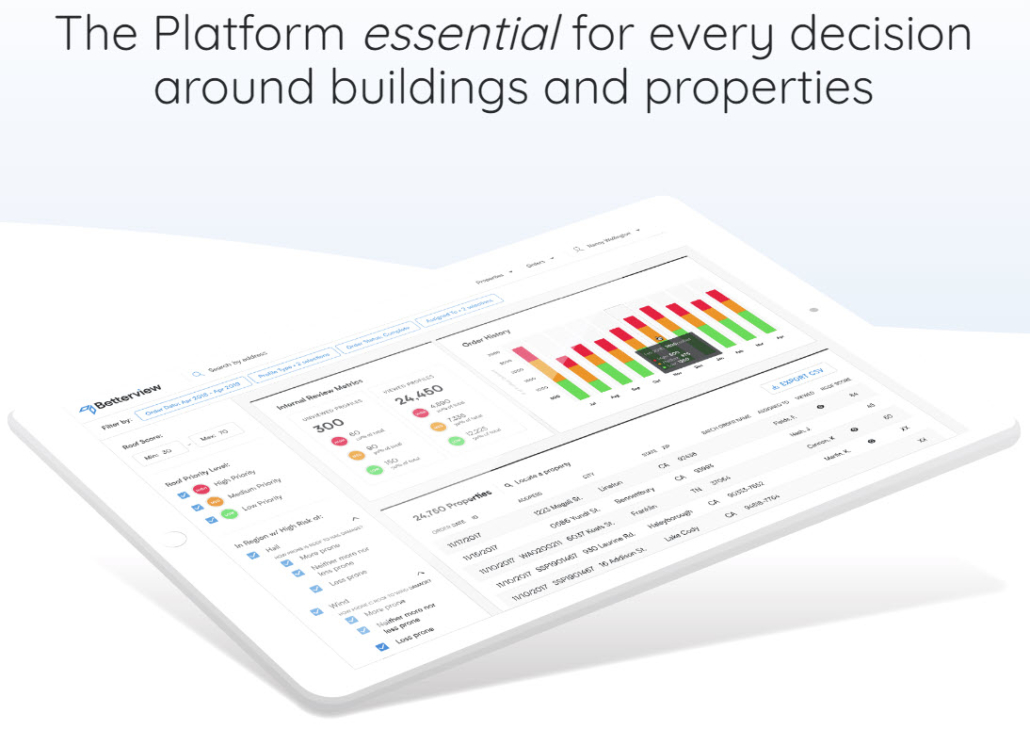 Sales Team

13

Industry Name

Insurtech

Challenge

Assess deal health and enable internal deal collaboration and strategy
<< Back to Customer Stories